It is well known that promotional materials are indispensable for any institution, as they play an important role in creating, maintaining and promoting the institutional image, as well as in implementing its marketing strategies. Thus, to promote the positive image of Nicolae Testemitanu State University of Medicine and Pharmacy, it is appropriate to use them at any event, in any office, as a link between the University and the beneficiary or between the institution and its employees. This process is similar to relationships between people, when the first impression can positively or negatively influence all subsequent contacts between the protagonists.
In order to create the institutional image, a unified concept was developed for promotional materials, which follows the same standards regarding the use of the elements of institutional identity: logo, name, chromatic range, etc. For this reason, each member of the university community should use the respective materials, or they reflect the image of the institution and the person's affiliation to the University.
Below you can see some samples of promotional materials, namely: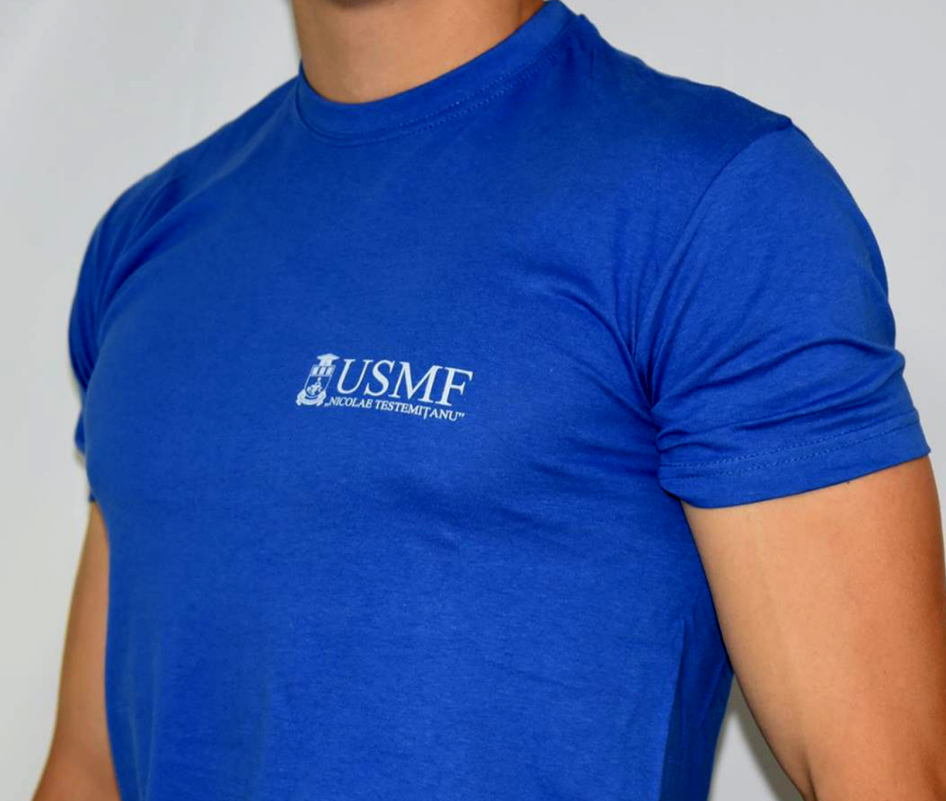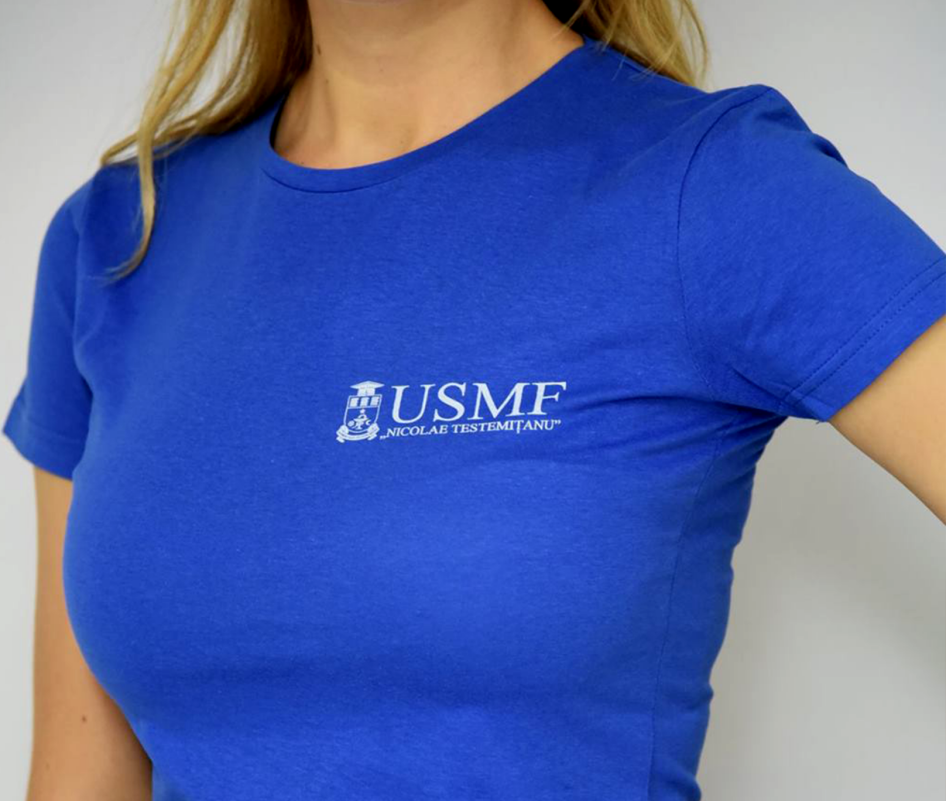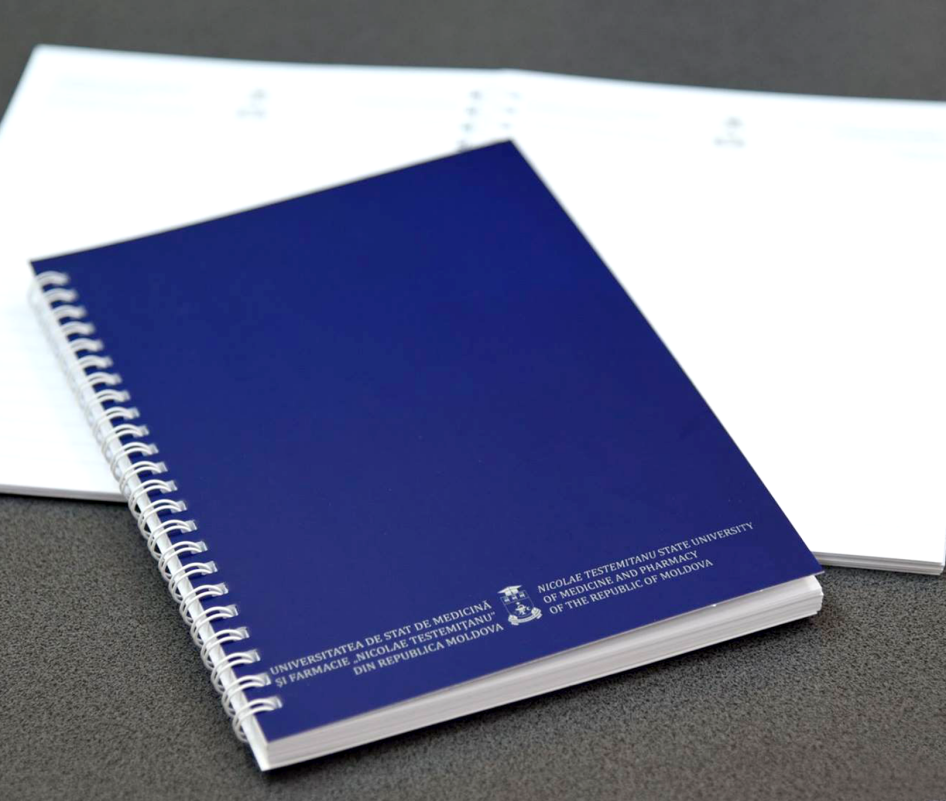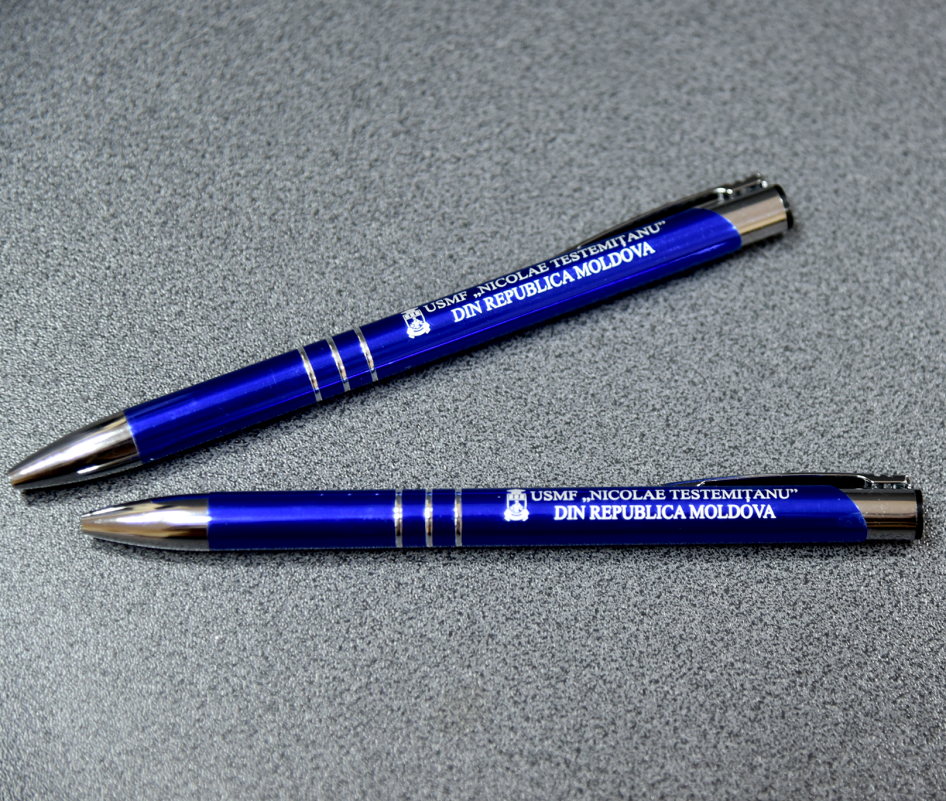 1, 2 - T-shirt; 3 - Notebook; 4 - Agenda; 5 – Ball pen
In order to ensure the accessibility of promotional materials, Nicolae Testemitanu State University of Medicine and Pharmacy makes available to everyone the USMF PromoShop, where the goods presented above and many others can be purchased. 
To promote the image of Nicolae Testemitanu State University of Medicine and Pharmacy, you can also use the materials:
When using visual identity elements, you should consult Identity Manual, or the specialists from the Communication and Public Relations Department, who will provide you with support in creating informative and presentation materials. In addition, if you organize an event inside or outside the University, but with the participation of our institution, please fill in and send this Form, at least 5 days before the event, to the e-mail address: relatiipublice@usmf.md